Posted on Sat, 07/07/2018 - 6:05am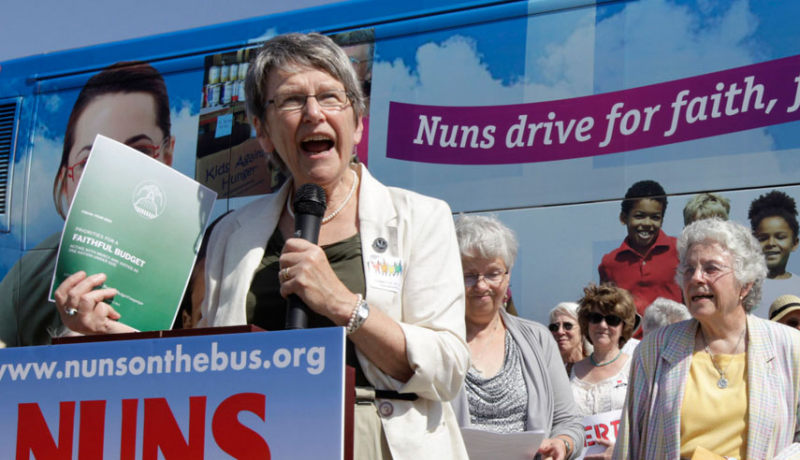 In stark contrast to Jesus bringing healing to the poorest of the poor, today's lifesaving treatments have increasingly become a luxury that only the world's wealthy can afford. Protected from market competition by monopoly patents, medicines are routinely priced at levels hundreds of times their manufacturing costs. The companies that sell the medicines make record-breaking profits yet still routinely raise prices by double-digit margins each year.
These companies tout their research investments, but they actually spend far more on advertising, executive salaries as high as $78 million per year, stock buybacks that enrich the top shareholders, and political campaign donations. In the meantime, our sisters and brothers are splitting their pills, maxing out credit cards just to go to the pharmacy, or simply going without their medication.
For people of faith, this status quo is unacceptable. All major religious and moral traditions embrace a clear responsibility to care for those who are poor and the sick. And that obligation goes beyond direct care to use our voices to ensure that our systems and laws do not lock out those in desperate need of medicines.  . . .
Advocates for affordable medicines have won before. In the HIV/AIDS treatment campaign of the turn of the century, much of  the faith community joined a global moral movement that successfully overcame monopolies and reduced antiretroviral medicine prices by more than 90%, saving millions of lives in the process.
The faith community can play this role again. We start with the foundation, set out in both our sacred texts and global human rights treaties, that people who are suffering should be able to access the medicines they need. The fact that Alec Smith, Tobeka Daki and millions of others cannot access the medicine they need to live is a moral failing.
But we can fix this, and people of faith can help lead the way.